Dental Implants in Brentwood, Franklin & Nashville, TN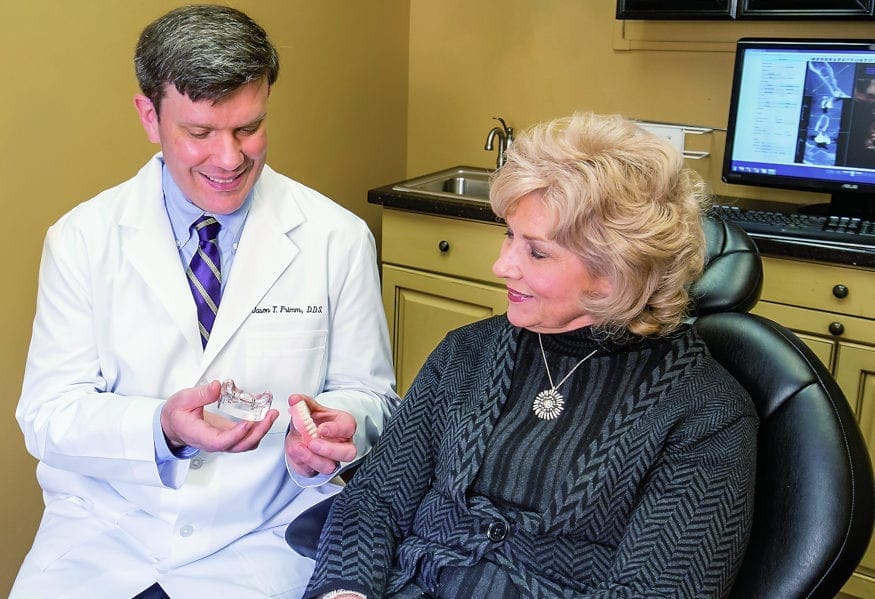 Dr. Primm explains the implant procedure in detail so patients know what to expect.
Stable, durable tooth replacement with minimally invasive Implant Treatment
Dr. Primm has placed thousands of dental implants over the last 14 years, utilizing the latest techniques for precise and successful implant surgery. Using advanced 3D technology, he can replace your teeth comfortably and efficiently—whether you need a single tooth replaced or a full set.
What is a Dental Implant?
A dental implant is an artificial tooth root made of titanium. It is placed into your jawbone and a crown, dental bridge or denture is attached to it.
Dental implants are the strongest, most lifelike and longest-lasting tooth replacement option available today. They are an ideal solution for almost anyone who is suffering from missing teeth or teeth that are beyond saving.
For nearly all his patients, Dr. Primm uses custom instead of stock abutments with his dental implants. Because they are tailor-made for you, custom abutments provide even better aesthetic and functional results once your new tooth is attached to it.
Dr. Primm: Skilled Implant Surgeon
Dr. Primm is board-certified in Periodontics—a distinction that few dentists who place implants have. He has advanced training in proper implant placement and continues to take courses to stay up on the latest technologies and techniques.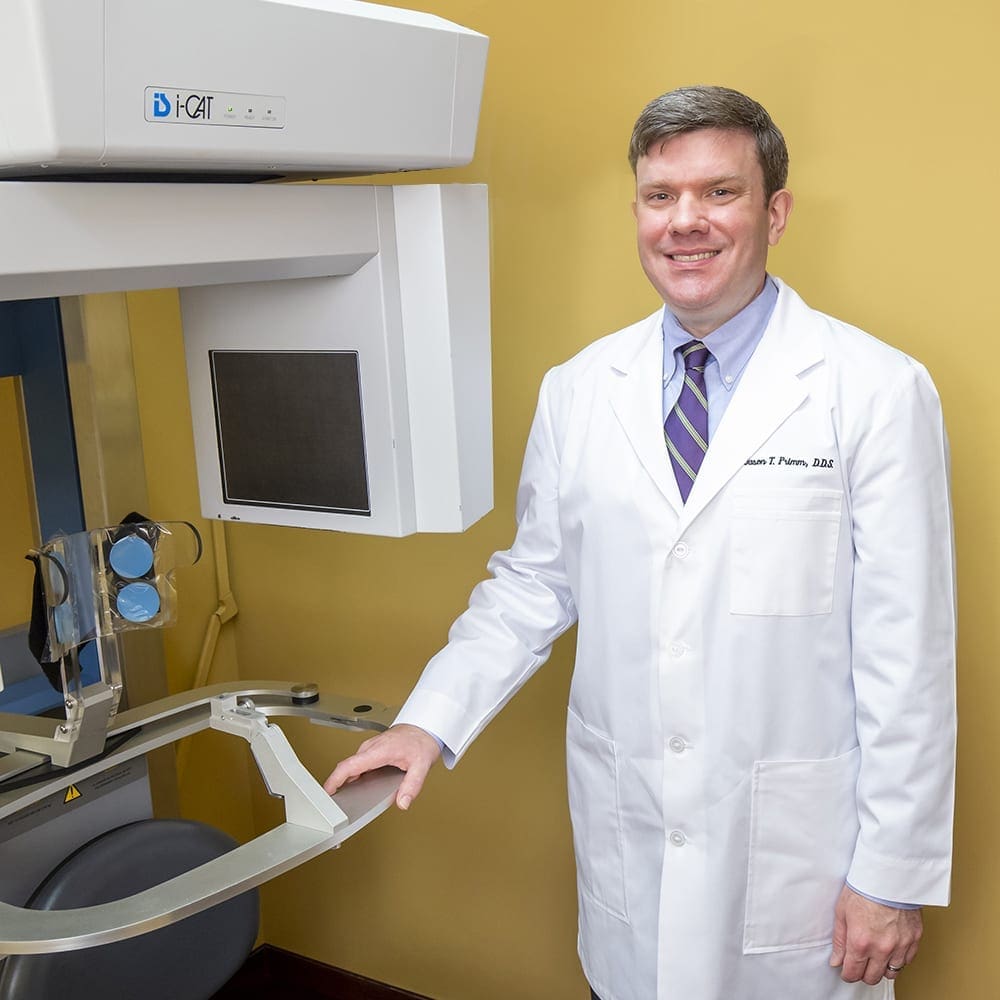 Detailed planning with 3D technology
Key to your successful implant placement is Dr. Primm's use of the most up-to-date technology. With his 3D CT scanner, Dr. Primm is able to view all the features of your oral anatomy—your jawbone, teeth, nerves, etc.—in a 360-degree view. He uses this data to plan your implant placement so that it is minimally invasive. Most of his patients report experiencing little postoperative discomfort thanks to this.
Implant treatment made affordable
So that you can enjoy all the benefits dental implants have to offer, we offer very competitive pricing for implant treatment. We also accept many insurance plans and can arrange low- or no-interest financing plans through CareCredit® or LendingTree.
Dr. Primm's five-year implant warranty
Dr. Primm stands by the work he does and offers an unprecedented five-year warranty on his implant treatment. Your implant will remain healthy and functional for five years or Dr. Primm will fix it for free. Some conditions and limitations do apply; click here for details.